← Back to portfolio
Moss Jaw
I do publicity work for Moss Jaw, a dark, dreamy post-rock band from Kalamazoo, which includes saying very silly things on Twitter and sending lots and lots of pitch emails for music coverage.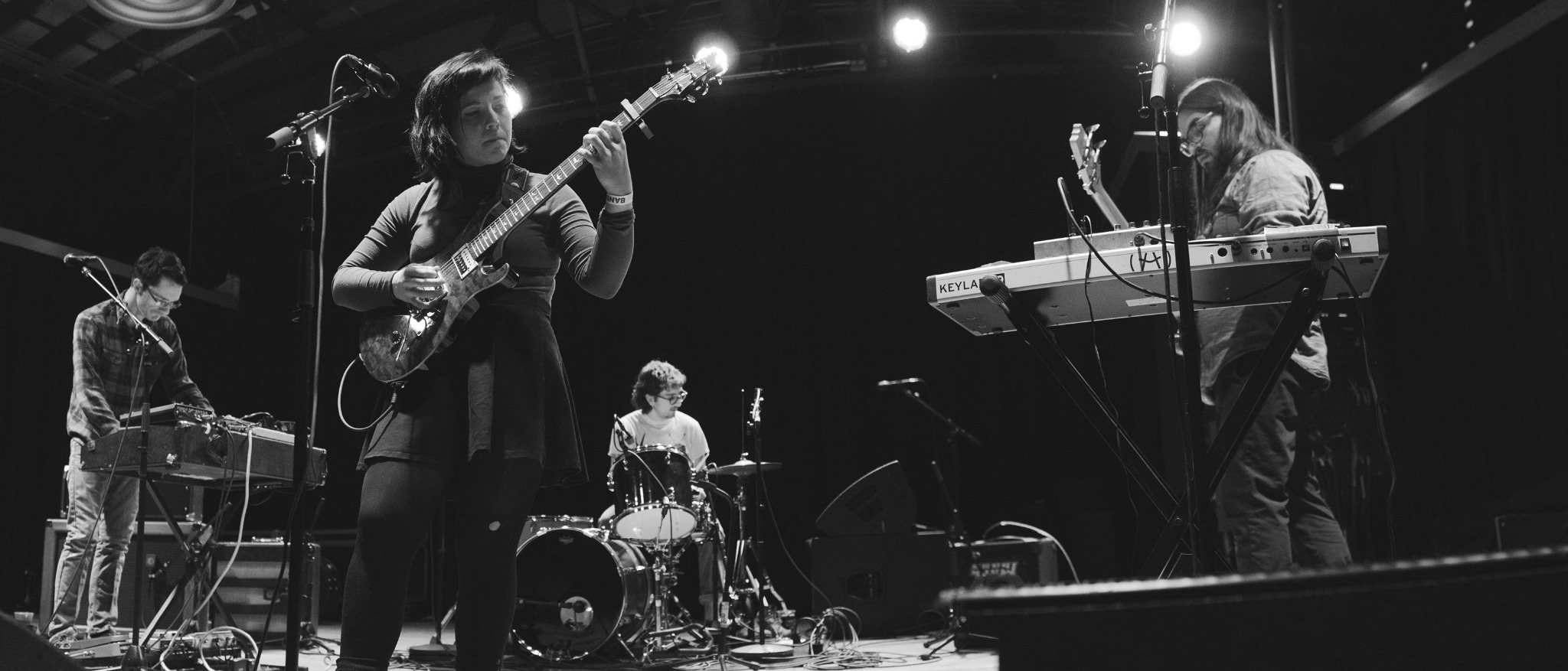 Description

Moss Jaw's sound exists in the liminal space between dreamy indie folk and shoegaze. The surrealist lyrical stories about art, biology, and death cultivated by songwriting duo Kayley Kerastas and Russ Wagner pair beautifully with the lush syncopation of their guitar work. Their soundscapes are anchored by drummer Evan Asher and deepened by bassist/keyboardist Max Murray, both of whom drive each piece effortlessly through time signature changes and shifts in mood.

Band Biography

The creatures and hauntings blooming in the minds of songwriting duo Kayley Kerastas and Russ Wagner come to life amid a field of reverb and explorative guitar riffs on Moss Jaw's debut record, Embody, out April 26th on Already Dead Tapes. Multi-instrumentalist Max Murray's bass, baritone, and synthesizer create lush backdrops in every piece, and drummer Evan Asher guides the group through even the most abrupt and technical of time signature changes. Together, the four friends use their diverse musical talents to weave together dreamy jams about art, biology, and death that will linger in your mind for days after the set is done.

Moss Jaw took root as the Kalamazoo winter of 2017 thawed into spring. In that time, the four friends that make up the band have strived to explore sonic territory that is new and challenging for each of them, in addition to covering as much physical ground as possible playing shows throughout Michigan, then quickly branching into touring throughout the Midwest.

The thriving Do-It-Together music community of Kalamazoo has shown them nothing but encouragement as they've been able to not only share bills with multitudes of musicians they know and love, but also touring artists they revere from all across the country. Moss Jaw has had the fortune of working closely with Kalamazoo's college radio station WIDR, and the support they've received has led them to taking the stage at 2018's Audiotree Festival.
Catch Moss Jaw on the road with Treadles in November: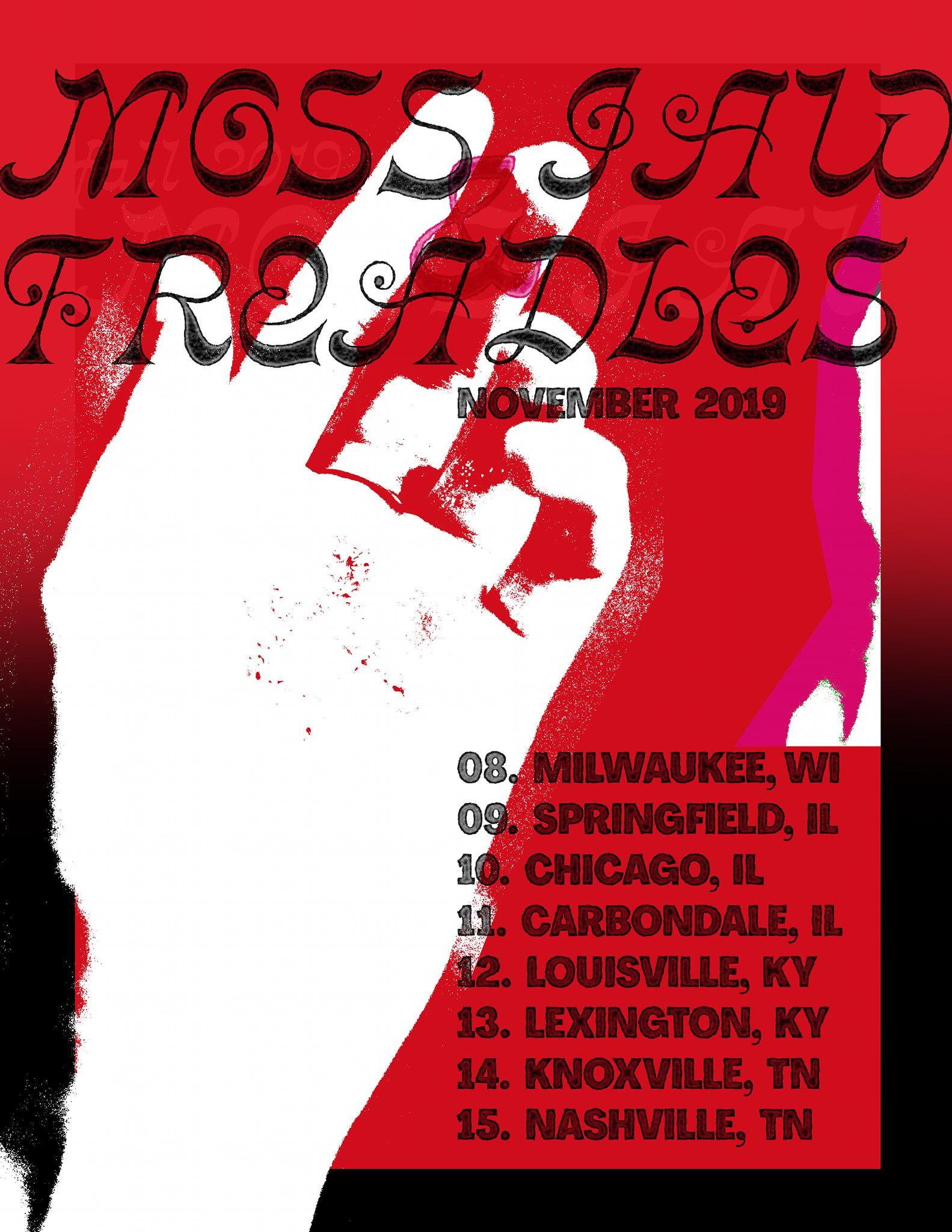 flyer by Ann Escamilla